Activated Carbon vs. Catalytic Activated Carbon
                Carbon filter media and carbon filters are an excellent choice for removing/reducing chlorine, bad tastes, odours, and a number of other contaminants from your water. Carbon filtration can be used as point of entry filtration through whole house filters or as point of use filtration like under the sink carbon filters. There are also several types of activated carbon dependant on how the carbon is made.
Granular Activated Carbon
                Granular Activated Carbon media and activated carbon cartridges are on of the most common styles of carbon filters in the market. Activated carbon absorbs chemicals such as chlorine fairly easy. This type of carbon can also reduce the amount of other chemicals to an extent, at a reduced capacity. Carbon like our Eco Carb 12/40 Mesh Coconut Shell Activated Carbon is an excellent choice is removing chlorine from your water and even amounts of Hydrogen Sulfide when used in combination with Birm media iron filters.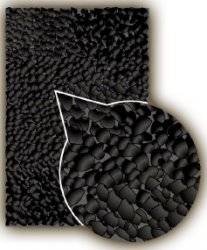 Catalytic Carbon
               Catalytic Carbon is becomming a popular choice fore removing/reducing chlorine and other contaminants from the water. Vivekanand Gaur of the WQA explains "To enhance the catalytic activity of carbon, the surface is modified by a chemical process in which the electronic structure of the carbon is altered in such a manner that the resulting carbon offers enhanced catalytic capability". This process results in catalytic carbon. Catalytic carbon has several advantages over tradational carbon such as better chlorine/chloramines capacity. Carbon like our Centurion 12/40 Mesh Catalytic Carbon Media is an excellent option for catalytic carbon filtering chlorine, chloramines, THMs, H2S and other contaminants in the water.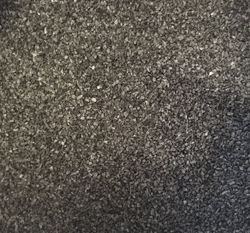 Activated Carbon
Chlorine Reduction/Removal
Limited Reduction of THMs, VOCs and Chloramines
Most Common In Cartridge Filters
Reduction/Removal of Bad Tastes and Odours
Limited Reduction of Hydrogen Sulfide
Less Expensive
Catalytic Activated Carbon
Higher Capacity for Chlorine Reduction/Removal
Better Reduction of THMs, VOCs and Chloramines
Only Used in Special Carbon Filters
Reduction/Removal of Bad Tastes and Odours
Better Reduction of Hydrogen Sulfide
More Expensive
Coconut Shell Activated Carbon
                Coconut shells were often discarded as waste after the harvesting of coconut fruits. The creation of coconut shell activated carbon makes use of this once plentiful yet wasted resource and turns it into an important water filtration method. Coconut shells are placed into a pit in the ground and charred with little to no oxygen. This is the most common form of carbon found in cartridge filters and activated carbon media.
Charcoal Carbon
                Charcoal carbon is the oldest and least common type of carbon media used in water treatment. With most manufacturers' using coconut shell carbon, charcoal carbon is rarely used in certain carbon filter cartridges . The process of creating charcoal carbon involves the burning/charring of wood in a low oxygen environment.
Mulmur, Ontario (Main Store)
Aquapura Water Products
938311 Airport Road
L9V0M1
(705)-466-1144
Shop With
Confidence